Building a Happy Hour That Suits Your Venue
Happy hours are too often overlooked by restaurant operators as programs that benefit the consumer much more than the bar or restaurant they're found in. As a result they after often either thrown together slap-dash or avoided entirely. Whilst it may be true that a poorly planned and executed happy hour will have you bleeding at the seams during the mid-afternoon hours, a properly organised happy hour can draw in customers, and sell you location to them so that they return to taste your main menu offerings outside of your cut price, happy hour period.
When to Have One
It's not always sensible to offer a happy hour however, this is often down to location rather than style of restaurant. Most would think that offering a happy hour in an upscale restaurant is not the greatest idea, however doing so might lure in those customers who want the finer experience but aren't yet willing to shell out for a full meal.
There's also the question of, at what point during the day should you offer it? Here you'll want to refer to your POS reports and find out which hours are quietest at your location; more often than not this is the period of mid-afternoon. Head out to your local competitors and see what times their happy hours are scheduled for, chances are they all be very similar, if not the same!
What to Offer
The items offered on your happy hour menu are going to be deeply discounted and this means that you're going to want to find the high profit items on your menus to offer for your guests. You may also want to make some concessions here in the thought of future business and put on an item or two which might not have a high profit margin but are flagship items for your restaurant. Remember that offering a happy hour isn't just about offering discounted products to entice people through the door, it's also about creating new customers whom will come back outside of happy hour.
What to offer regarding food and drinks? If you only serve drinks the answer here is straight forward -just drinks- however if you serve food should you offer one or both? If you serve both food and drinks both should be available on your happy hour menu; otherwise customers will consider your offerings sub-par, borderline cheating, and will not return again; not even for your happy hour period, and go seeking their libations elsewhere.
Make sure that you're offering something for everyone regarding food and drinks. Don't just offer wine on your drink options, or just beer; because you'll be excluding those that don't consume those products. Keep the same variation with food, offering some lighter bites as well as something a little heavier. Offering something for vegetarians is also a great idea as the numbers of non-meat eaters out there are growing.
Review Periodically
The timeline here can be something set by yourself and you may want to review your happy hour more often at first that you will do later. However, just because it's all working excellently doesn't mean that it's perfect. Times change, as do trends and seasons, and your happy hour should always be applicable and something that your customers want. Having a dynamic happy hour may also keep customers returning for your happy hour because of your exciting offerings! This will make them regulars and even more likely to return outside of your discounted timezone.
Advertise
If people don't know about it they won't come so advertising your happy hour is key to its success. Advertise internally, using materials on table tents and even on your menu. Advertise on the outside of your location to, in order to attract opportunist consumers whom happen to be passing by. Use your social medial accounts as well! The more you get it out there the better it will be for your happy hour and, thus, your overall business.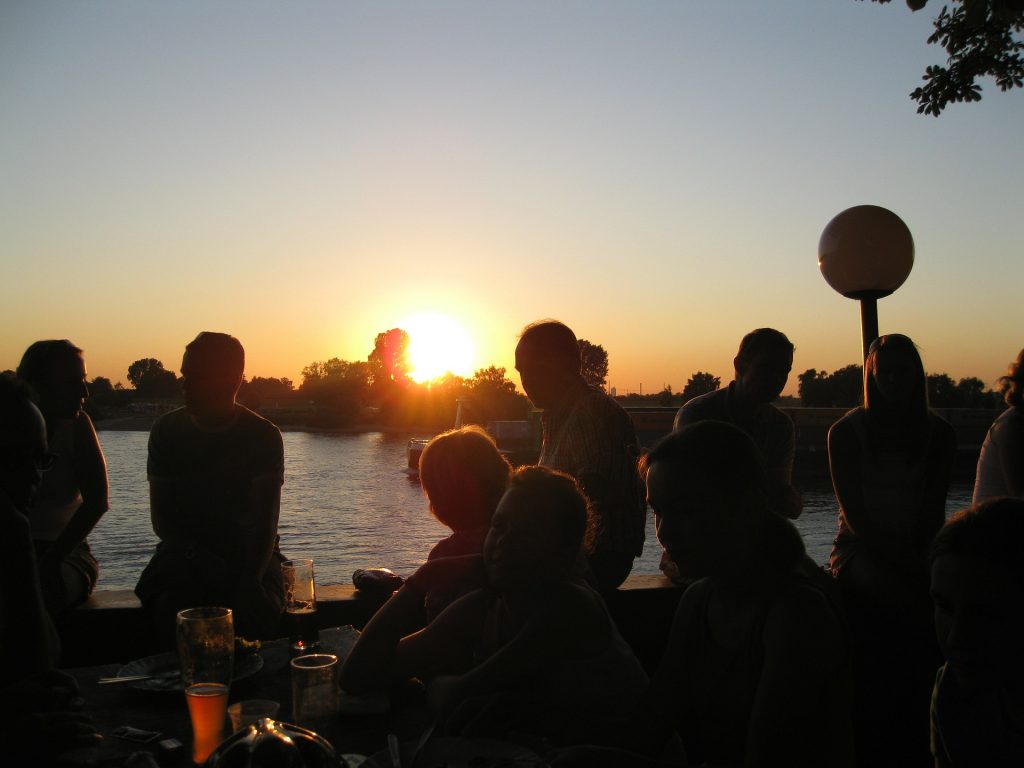 These are the main concerns to look at when you're looking to build a success happy hour for your bar or restaurant. However there are two other small points to take into consideration. The first is where to offer your happy hour. If you're just a bar then you'll offer it all over your location however if you're an upscale location you may just want to offer it in your bar area rather than across your whole restaurant. There's also the idea of someone sponsoring your happy hour, and providing you with discounted items so that they can be featured at this time in your restaurant. Reach out to your suppliers to see what they say, take all of the above into account with your planning, and you'll have a fully functioning and popular happy hour in no time!