The New Importance of Allergy Free Menu Knowledge

Food allergies seem to be running rife through society nowadays. Some have been becoming more common because of an increase in the variety of diets available and people then cutting out certain parts of their diet; such as bread products and gluten. This has led to many servers and bartenders rolling their eyes when someone asks about what gluten, dairy, or *insert other allergen here* options your restaurant offers.
This reaction does not portray your restaurant in a good light and can leave a lasting impression on customers. Furthermore, although many believe that many are just jumping on the "I have an allergy" bandwagon to get what they want, this way of thinking is very unjust to those that do genuinely have allergies -or even diseases- that prevent them from enjoying many foods on your menu.
The rise of "false" allergies have led many restaurants to increase their offerings for those with allergies, however, staff training and staff knowledge are low on the list of priorities when it comes to introducing these menu options; and most managers trust employees to manage their own knowledge of these new additions. This is a grave error as -and as bad as it sounds it is true- many of your employees will not properly educate themselves on the facts that you have given them.
Your staff not knowing what options are available and having to leave the customer to ask question to the kitchen or other members of staff wastes their valuable time and can also have a negative impact on the customer experience. It can also leave a bad impression in the customers mind, especially if you're explicitly stating that you have allergy free options on your menu or in your advertising materials.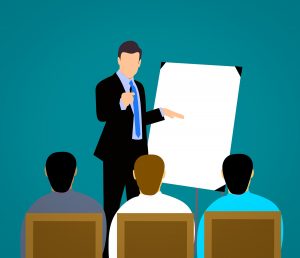 To ensure that your employees know what's what when it comes to your menu you should organize a formal training session with all of your employees, including your kitchen crew. This way everyone, the people cooking the food and the people serving the food, all know, and can expect the others to know, what makes easy dish allergen free. From here on out you should periodically test your staff. This process need not be formal and intermittently introducing questions into your pre-shift meeting that focus around allergen free menu knowledge will help to keep them on their toes and ensure they always know what dishes can be allergen free.
If your allergen free offerings are extensive you could contemplate creating menus for each specific allergy, freeing your guests from the hassle of having to ask multiple questions and saving your staff and your establishment any embarrassing mishaps. These menus can then also contain warnings specific to each allergy i.e. "our fryers are not gluten free" or "we use walnuts and almonds in our kitchen". Going down this path will significantly improve your guest's experience and make life much easier for your employees.

Knowledge of allergy free menu items is crucial in our increasingly modernized, fad based society, and treating allergies right can give your restaurant a good name in these small, but growing circles of people who often have limited options and frustrating dinning experiences because their allergies.
Last but not least it might be a good idea to create either a gluten free section, or special instruction button, in your POS system to help communication flow easily between your back and front of house staff.