Simply select a distributor,enter the total amount received and snap a picture of your invoice. Add-Up does the rest
Manage your invoices anytime anywhere. Select a period to see what is due, broken down by distributors, easily share and export data via excel.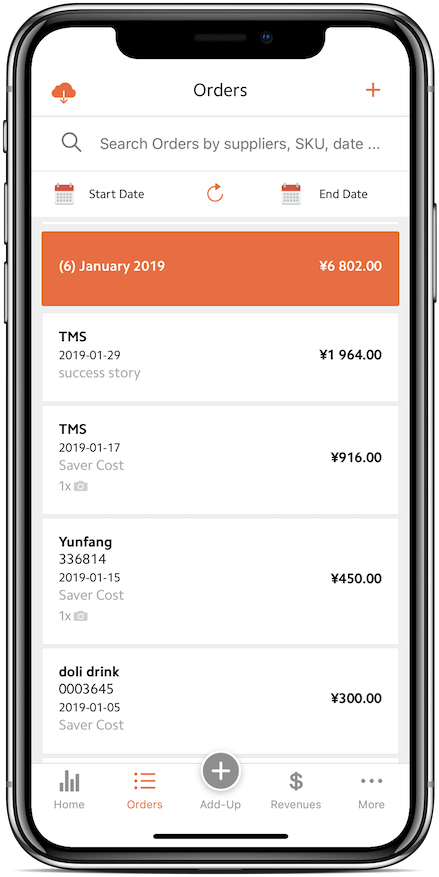 Enter and track your daily revenue
View your financial performance over daily and monthly time frames by comparing your expenses vs revenue whenever you want.
Now you can use this extra time to focus on what really matters ….
Your customers