5 Tips For Managing Large Parties
Being able to accept and cater to large parties in your venue offers many benefits. Not only do larger parties often mean more revenue, but it allows you to please a lot of customers at once, many of whom may not have visited your establishment before. However, execution is key and getting it wrong could do more damage than good to your business. The opportunities available from accepting large parties are not to be passed up, but how do you execute it right? Here're five tips that will help your large party planning and execution go right.
Communication
Communication is key in everything we do, and it is essential when coordinating large parties with the lead person of the party. This is not only for their peace of mind but your's too. If you're taking preorders, or there're some other detail, such as decorations or a cake, all of these items need to be planned out in advance so you and your team have time to properly prepare for the event and are properly prepared when the guests finally arrive. Here you also want to make very clear your deadlines for preorders and make sure that your guests keep to them.
Equally as important is the communication between you, your management team and your front line employees. Communicating all the detail you have to these people, being honest with them and keeping them informed will help the party or event run very smoothly and ensure that it is all as stress free as possible.
Set Menus
Having set menus for large groups to order from really helps the back of house plan and execute their meal. These are especially helpful for when the bookings for large groups coincide with busy service times in your restaurant. These set menus will be shorter than your regular menu, and will often be filled with items that are quick and easy to prepare. This all allows your kitchen to get the food out for these parties in a timely manner, without majorly disrupting service to the rest of your venue.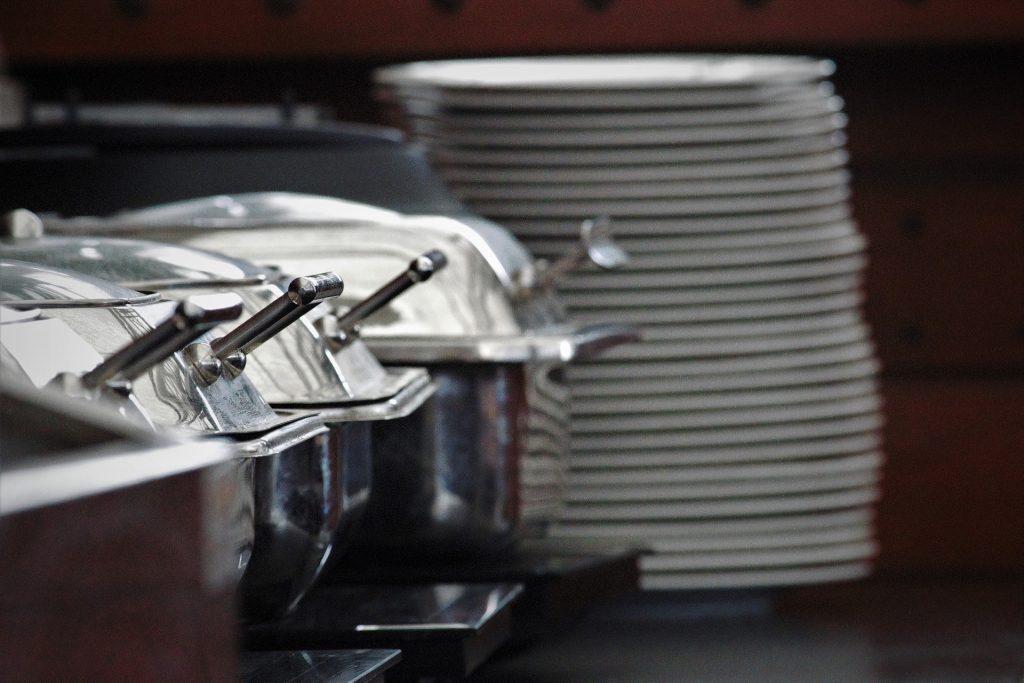 Pre-Orders
Getting pre-orders in advance for these large groups is as helpful, if not more helpful, than having set menus for them. Pre-orders will help the service for these parties run smoothly and in a timely fashion. Pre-orders also inform your kitchen of what they'll be cooking, allowing them to be prepared for when the party arrives.
Private Space
Large parties can often be a noisy affair and having a private space for them reduces the disturbance for the rest of the guests in your restaurant. A private space is also an attractive offering to large parties who are shopping around for a place to have their meal. It also gives them more freedom to do what they wish in or with the room. In short having a private space for large parties can improve the guest experience for everyone in your venue at that time.
Create BEOs
A BEO, or Banquet Event Order, gives you and your employees working the party all the information they need on one sheet of paper. You can give one to the employees working the party as well as one to the kitchen, because the sheet will contain the pre-order or any information about the food they'll be serving. For smaller parties a BEO might not be necessary but for large parties whom have pre-orders, dietary requirements and special requests they are a very useful tool.
Managing large parties can be stressful but if you take note of the points and practices above and implement some of them in your restaurant then the whole process will be a lot smoother, everyone will be on the same page and the event will be less stressful for you and your employees.